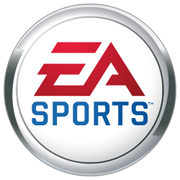 EA Sports is a brand name used by Electronic Arts to distribute games based on sports. Formerly a gimmick inside Electronic Arts sports games, that tried to mimic real-life sports networks, calling themselves "EA Sports Network" (EASN). It releases sports related games series including NBA Live series, NFL Live series, and NASCAR.
External links
Ad blocker interference detected!
Wikia is a free-to-use site that makes money from advertising. We have a modified experience for viewers using ad blockers

Wikia is not accessible if you've made further modifications. Remove the custom ad blocker rule(s) and the page will load as expected.