! colspan="2" style="text-align: center; font-size: 100%; color:black; background-color:#dcdcdc;;line-height: 1.5em;"| Retired ! colspan="2" style="text-align: center; font-size: 100%; color:black; background-color:#dcdcdc;;line-height: 1.5em;"| Personal information ! colspan="2" style="text-align: center; font-size: 100%; color:black; background-color:#dcdcdc;;line-height: 1.5em;"| Career information ! colspan="2" style="text-align: center; font-size: 100%; color:black; background-color:#dcdcdc;;line-height: 1.5em;"|Career history ! colspan="2" style="text-align: center; font-size: 100%; color:black; background-color:#dcdcdc;;line-height: 1.5em;"| Career highlights and awards
Earl Monroe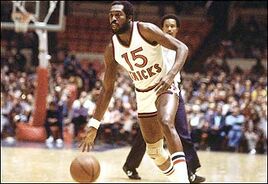 File:Player image.jpg
Point Guard / Shooting Guard
Born                           November 21, 1944
                                    Philadelphia, Pennsylvania
Nationality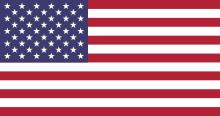 American
Listed height           6 ft 3 in (1.91 m)
Listed weight           185 lb (84 kg)
High school             John Bartram
                                  (Philadelphia, Pennsylvania)
College                     Winston-Salem State (1963–1967)
NBA Draft                 1967 / Round: 1 / Pick: 2
Selected by the Baltimore Bullets
Playing career         1967-1980 (13 years)
1967–1971                         Baltimore Bullets
1971–1980                         New York Knicks
NBA champion (1973)
4× NBA All-Star (1969, 1971, 1975, 1977)
All-NBA First Team (1969)
NBA Rookie of the Year (1968)
NBA All-Rookie First Team (1968)
NBA's 50th Anniversary All-Time Team
15 retired by Knicks
10 retired by Wizards
Vernon Earl Monroe, nicknamed either "Earl the Pearl" or "Jesus", is a retired American [Point Guard]] and Shooting Guard, Basketball Hall of Famer and one of the 50 Greatest Players in NBA History.
See also
This article related to Basketball is short. PLEASE do expand it!
Ad blocker interference detected!
Wikia is a free-to-use site that makes money from advertising. We have a modified experience for viewers using ad blockers

Wikia is not accessible if you've made further modifications. Remove the custom ad blocker rule(s) and the page will load as expected.