Not to be confused with Jayson Williams (1991-99) or Jay Williams (2002-09).
Jason Williams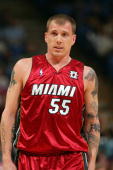 No. 55, 2, 44, 3
Point Guard
Personal information
Born                           November 18, 1975
                                    Belle, West Virginia
Nationality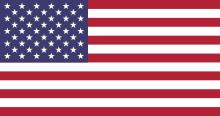 American
Listed height            6 ft 1 in (1.85 m)
Listed weight           180 lb (82 kg)
Career information
High school             DuPont (Belle, West Virginia)
College                   Marshall (1995–1996)
                              Florida (1997–1998)
NBA Draft                 1998 / Round: 1 / Pick: 7th
Selected by the Sacramento Kings
Pro career               1998-2011 (13 years)
Career history
1998-2001                Sacramento Kings
2001-2005                Memphis Grizzlies
2005-2008                Miami Heat
2009-2011                Orlando Magic
2011                  Memphis Grizzlies
Career highlights and awards
NBA champion (2006)
NBA All-Rookie First Team (1999)
Jason Chandler Williams is a retired American professional basketball player who played at Point guard. Williams was selected 7th overall in the 1998 NBA Draft by the Sacramento Kings. On August 2, 2005 he was traded to Miami for Eddie Jones who was traded back to the Heat in 2007.
Career
Willaims was selected 7th in 1998 NBA Draft by the Sacramento Kings. The Kings just missed the Finals as Williams put up 10 points per game and 20 assists. On July 20, 2000, he was suspended to a 5 day suspension for failure to comply for his treatment of drug use. In 2001 he was traded to the Memphis Grizzlies for Mike Bibby. In 2002 the team had a franhise record 28 wins in his first season there. In 2003 the team made it into the NBA Playoffs but only made it to the second round, he scored a career high 17 points a game with 18 assists. On August 2, 2005, he was traded to Miami. In 2005 he scored points a game with 90 assist and 214 points in the season as the Heat won the NBA championship. The 2006-07 NBA season he struggled with only had 5 points a game with only 14 assists and 23 points that season.
Ad blocker interference detected!
Wikia is a free-to-use site that makes money from advertising. We have a modified experience for viewers using ad blockers

Wikia is not accessible if you've made further modifications. Remove the custom ad blocker rule(s) and the page will load as expected.