Malik Allen
Personal information
Born
June 27, 1978
Willingboro Township, New Jersey
Nationality
American
Physical stats
Listed height
6 ft 10 (2.08 m)
Listed weight
255 lbs (116 kg)
Career information
High school
Shawnee
(Medford, New Jersey)
College
Villanova (1996-2000)
NBA Draft
2000 / Undrafted
Playing career
2000-2011 (11 years)
Position
Power forward
Jersey no.
35, 30
Career history
2000–2001
San Diego Wildfire
2001–2005
Miami Heat
2005
Charlotte Bobcats
2005–2007
Chicago Bulls
2007–2008
New Jersey Nets
2008
Dallas Mavericks
2008–2009
Milwaukee Bucks
2009–2010
Denver Nuggets
2010–2011
Orlando Magic
2014–present
Detroit Pistons (assistant)
Career highlights and awards
Malik Omar Allen (born June 27 1978) is an American retired professional basketball player who played Power Forward. Allen is now assistant coach for the Detroit Pistons. Allen attended Shawnee High School in Medford, New Jersey — an upper middle-class, predominantly white, Christian community that had a nationally ranked basketball team in the early to mid-nineties. Though he was one of few African-American students in high school, he was widely accepted by teachers and students, and became a local hero — carrying the team to a state championship in 1994-95 and 1995-96 as a junior. He averaged 21 points per game during his sophomore year.
Allen was undrafted in 2000 after a college career at Villanova University, and began his career with the San Diego Wildfire of the ABA. After that season, he joined the Miami Heat from 2001-2005. He has also played for the Charlotte Bobcats (2005), Chicago Bulls (2005-2007), New Jersey Nets (2007-2008), Dallas Mavericks (2008), Milwaukee Bucks (2008-2009), Denver Nuggets (2009-2010), and Orlando Magic (2010-2011).
On March 8, 2007, Malik did not play a game against the Magic and was rushed to the hospital with an irregular heartbeat.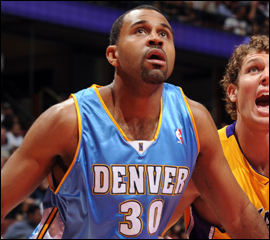 Transactions
Undrafted in 2000
Signed with the Wildfire in 2000
July 20, 2001 - Signed with the Heat
February 24, 2005 - Traded to the Bobcats
September 2, 2005 - Signed with the Bulls
September 10, 2007 - Signed with the Nets
February 19, 2008 - Traded to the Mavericks
July 17, 2008 - Signded with the Bucks
July 22, 2009 - Traded to the Nuggets
September 16, 2010 - Signed the the Magic
August 7, 2014 - Hired as an assistant coach for the Pistons
Gallery
External links
Ad blocker interference detected!
Wikia is a free-to-use site that makes money from advertising. We have a modified experience for viewers using ad blockers

Wikia is not accessible if you've made further modifications. Remove the custom ad blocker rule(s) and the page will load as expected.