Mark Blount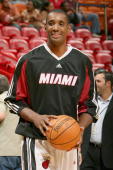 caption
No. 30, 15
Center
Personal information
Born                           November 30, 1975
                                    Yonkers, New York
Nationality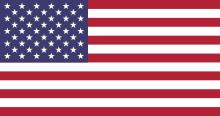 American
Listed height            7 ft 0 in (2.13 m)
Listed weight           250 lb (113 kg)
Career information
High school             Dobbs Ferry
College                   Pittsburgh (1995–1997)
NBA Draft                 1997 / Round: 2 / Pick: 54th
Selected by the Seattle SuperSonics
Pro career               1997-2010 (13 years)
Career history
1997                Yakima Sun Kings (CBA)
1997–1998                Paris Basket Racing (France)
1998                Atlantic City Seagulls (USBL)
1998                  La Crosse Bobcats (CBA)
1999–2000                Baltimore Bayrunners (IBL)
2000                  New Jersey Shorecats (USBL)
2000–2002                Boston Celtics
2002–2003                Denver Nuggets
2003–2006                Boston Celtics
2006–2007                Minnesota Timberwolves
2007–2009                Miami Heat
2009-2010                Minnesota Timberwolves
Career highlights and awards
Mark D. Blount is a retired American center. Blount was drafted 54th in 1997 by the Seattle SuperSonics of the NBA. Blount played for 2 other Development teams before entering the NBA in 2000, signing with Boston Celtics.
This article related to Basketball is short. PLEASE do expand it!
Ad blocker interference detected!
Wikia is a free-to-use site that makes money from advertising. We have a modified experience for viewers using ad blockers

Wikia is not accessible if you've made further modifications. Remove the custom ad blocker rule(s) and the page will load as expected.