! colspan="2" style="text-align: center; font-size: 100%; color:black; background-color:#dcdcdc;;line-height: 1.7em;"| No. 22 ! colspan="2" style="text-align: center; font-size: 100%; color:black; background-color:#dcdcdc;;line-height: 1.7em;"| Personal information ! colspan="2" style="text-align: center; font-size: 100%; color:black; background-color:#dcdcdc;;line-height: 1.7em;"| Career information ! colspan="2" style="text-align: center; font-size: 100%; color:black; background-color:#dcdcdc;;line-height: 1.7em;"| Career history ! colspan="2" style="text-align: center; font-size: 100%; color:black; background-color:#dcdcdc;;line-height: 1.7em;"| Career highlights and awards
Michael Redd

Redd with the Milwaukee Bucks.
Shooting guard
Born                           August 24, 1979
                                    Columbus, Ohio
Nationality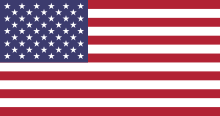 American
Listed height            6 ft 6 in (1.93 m)
Listed weight           215 lbs (95 kg)
High school               West High School
                                   (Columbus, Ohio)
College                       Ohio State (1997-2000)
NBA Draft                   2000 / Round: 2 / Pick: 43
Selected by the Milwaukee Bucks
Pro career:                 2000-2012 (12 years)
Years                         Team
2000-2012                 Milwaukee Bucks
2012-2013                 Phoenix Suns
NBA All-Star (2004)
All-NBA Third Team (2004)
Michael Wesley Redd is a retired American professional basketball shooting guard.
This article related to Basketball is short. PLEASE do expand it!
External Links
Ad blocker interference detected!
Wikia is a free-to-use site that makes money from advertising. We have a modified experience for viewers using ad blockers

Wikia is not accessible if you've made further modifications. Remove the custom ad blocker rule(s) and the page will load as expected.