! colspan="2" style="text-align: center; font-size: 100%; color:black; background-color:#dcdcdc;;line-height: 1.5em;"| No. 22, 21, 5, 2, 1, 0 ! colspan="2" style="text-align: center; font-size: 100%; color:black; background-color:#dcdcdc;;line-height: 1.5em;"| Personal information ! colspan="2" style="text-align: center; font-size: 100%; color:black; background-color:#dcdcdc;;line-height: 1.5em;"| Career information ! colspan="2" style="text-align: center; font-size: 100%; color:black; background-color:#dcdcdc;;line-height: 1.5em;"| Career history ! colspan="2" style="text-align: center; font-size: 100%; color:black; background-color:#dcdcdc;;line-height: 1.5em;"| Career highlights and awards
Voshon Lenard
File:Player image.jpg
caption
Shooting Guard
Born                           May 14, 1973
                                    Detroit, Michigan
Nationality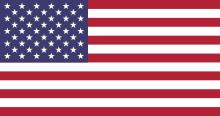 American
Listed height            6 ft 4 in (1.93 m)
Listed weight           205 lbs (93 kg)
High school             Southwestern (Detroit, Michigan)
College                   Minnesota (1991–1995)
NBA Draft                 1994 / Round: 2 / Pick: 46th
Selected by the Milwaukee Bucks
Pro career               1995-2006 (11 years)
1995-1996                Oklahoma City Cavalry (CBA)
1995-2000                Miami Heat
2000-2002                Denver Nuggets
2002-2003                Toronto Raptors
2003-2006                Denver Nuggets
2006                          Portland Trail Blazers
NBA Three-Point Shootout champion (2004)
Voshon Kelan Lenard (born May 14, 1973) is an American former professional basketball player who played at Shooting Guard. Lenard was drafted 46th overall in the 1994 NBA Draft by the Milwaukee Bucks. The Portland Trail Blazers released him into the Free Agency at the end of the 2005-06 season.
External Links
This article related to Basketball is short. PLEASE do expand it!
Ad blocker interference detected!
Wikia is a free-to-use site that makes money from advertising. We have a modified experience for viewers using ad blockers

Wikia is not accessible if you've made further modifications. Remove the custom ad blocker rule(s) and the page will load as expected.